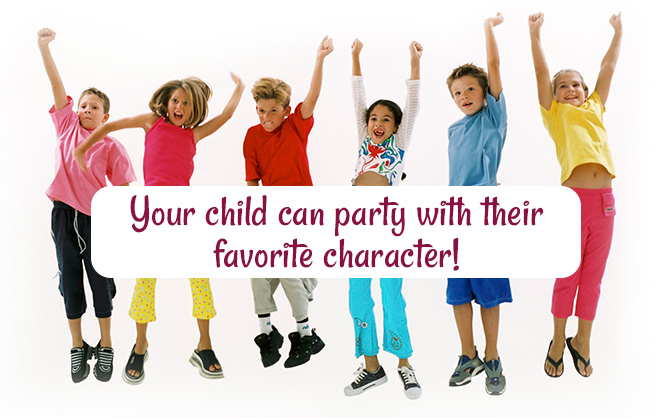 Costume Characters
Parties for Peanuts has many popular costume characters available to come to your child's party! As you can see on this page, as well as on Princesses and Superheroes, we have many costumes inhabited by highly trained performers ready to delight and entertain children of all ages. We have the most popular children's characters in house, or if they are a new costume character just released, available for rent. Scroll down and see what we mean! And if you don't see what you want, call anyway. We can probably get it.
Big Blue Dog

Yipipoo! Invite the "Big Blue Dog" to your child's party, and we can include at no extra charge, a clue hunt, where they can put together 3 clues to solve a puzzle! Can also be accompanied by either Steve or Joe!


Read more
All costumes, either above, on another page or not shown, are generic in nature and not intended to represent any licensed character. Any similarity to a licensed character is strictly coincidental.