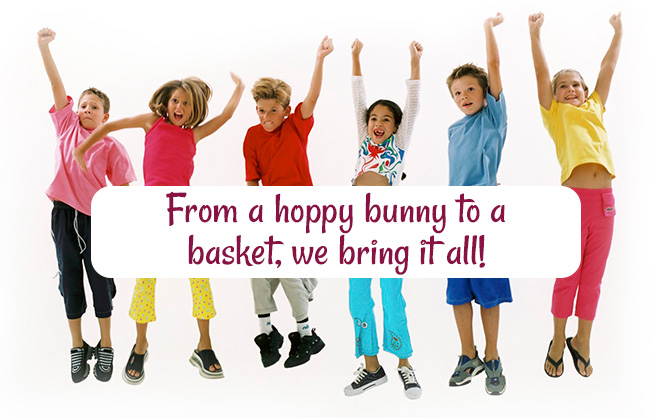 Easter Bunny
Have the Easter Bunny come to your party and lead the children in an Easter egg hunt! The Bunny can take your little ones around the lawn or the house, pointing out Easter eggs and helping them fill their baskets.
He can also play songs and games with them, entering to "Here Comes Peter Cottontail", and doing age appropriate songs, such as "If You're Happy and You Know It", "Itsy Bitsy Spider", "Old MacDonald", "Hokey Pokey", and "Chicken Dance", etc… He will also pose for pictures with the kids, pass out lollipops, and can also make balloon animals and offer face painting/tattoos to the children.
He can come from 30 minutes and up, with most parties lasting 1 hour.
He is available for pre-Easter parties, or on Easter Sunday.
Call Howell to make a reservation. 973-478-8999