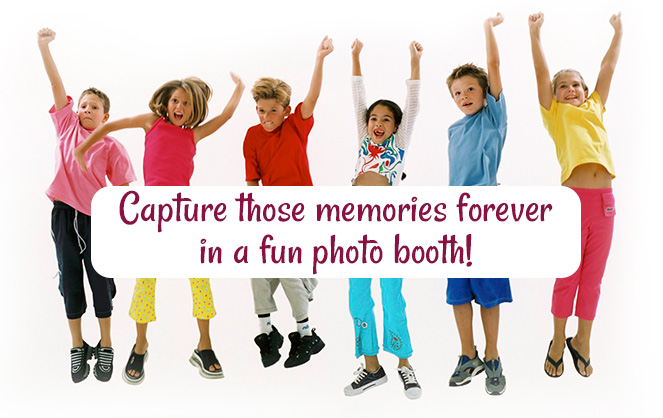 Photo Booth
We have 3 different photo booths available, based on look and price. The booth above is the more traditional hard model, comes staffed, and can take unlimited color or black and white photos, with different backgrounds, hairstyles and borders available. It is available for 3 or 4 hours.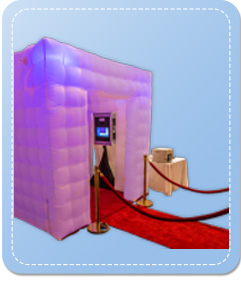 The ones below both use the latest in digital technology and take great pictures! As you can see, one has the LED casing and the other is curtained. Call Howell for pricing and more information.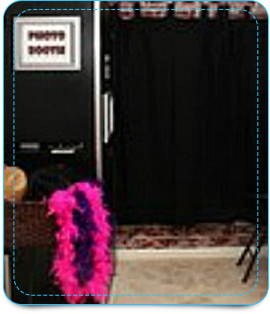 Our photo booths are all equipped with a 23″ touch screen for easy use. It takes four color or black and white photos on a 2×6″ strip. Texts can be added and customized to say whatever you'd like. Perfect for weddings, sweet 16's, Bar/Bat Mitzvahs, school events and more.
Armed with a prop box, you and your guests will create a unique experience with unlimited photos. Our booths have four custom sliding doors in the rear so each aspect of your booth is quickly and easily accessible!
Our photo booth packages include:
Our signature photo booth (sit or stand) — comfortably snaps 2-5 guests at a time
Delivery and set-up
18 MP digital SLR camera to deliver the highest quality pictures
On-site attendant for the duration of the rental
Unlimited 2 x 6″ photo strips in black and white or color photo strips
Easy-to-use digital touch screen display puts your guests in complete control
Personalized colors and texts on the strips to match your event
All images copied on a flash drive
Random prop trunk for creative inspiration!
Our booths are capable of handling any party size!
We offer two-hour, three-hour, and four-hour packages.
A Photo Booth is perfect for any event!