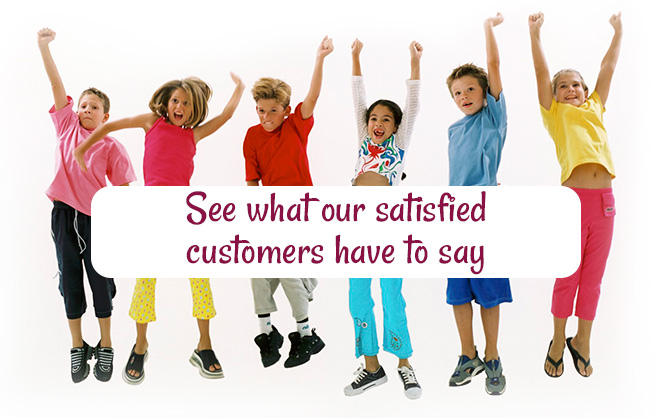 Laura K.
We hired them for our son's first birthday party (Korean doll) at the banquet hall. We hired the Mr. Mouse and the owner and character staff came together to introduce themselves and went over the details at the venue. They were professional and friendly… kids loved the Mr. Mouse and she did the face painting/tattooing and animal balloon after she got changed from the costume. We also rented the cotton candy machine and it was a great hit as well… kids absolutely loved everything! Highly recommend and would definitely hire them again for the next big event! 🙂
Laura K.
Sheetal B.
We recently hired Mr. and Mrs. Mouse to come to our daughters' combined 1st and 3rd birthday party. We also rented a pony to give rides to the kids. We had a great experience working with Howell and the rest of the company. He pretty much takes care of everything once you tell him your vision for your party.
The characters were extremely friendly and perfect for the age group of kids at our party (1-13). The expressions on my kids faces were priceless. They arrived on time and performed very well.
Prices are very reasonable for the region. Returns calls and emails promptly.
We will definitely use this company again for future parties. All my guests were really impressed with them as well!
Sheetal B.
Melissa S.
Where do I even start??? Found Parties for Peanuts online while looking for a petting zoo for my daughters birthday. Howell was probably the 10th person I called and was sold immediately!! He was the most pleasant person I dealt with and was extremely informative!! He stayed in contact with me up until her party and even called after to make sure everything went as planned!! Definitely keeping his number for future parties!!! Thanks again soo much!!
Melissa S.
Christina J.
Pleasure to work with Howell! I needed party entertainment just 4 days before my daughter's third birthday party and he made it happen! Magician and Queen Elsa were so awesome with the kids! Patient, entertaining, and funny. Amazing face painting and balloon animals as well. Also was able to rent a cotton candy machine through them. So nice to have a one stop shop. I highly recommend Parties for Peanuts for sure!
Christina J.
Katherine V.
We used Parties for Peanuts for our daughter's 5th birthday. It was a Shopkins party and with the help of Howell we got a photo booth, princess bounce house, cotton candy machine, popcorn machine and Belle. Belle stole the show she simply stunned us. We have some children who attended that are shy with family members let alone strangers. Belle was amazing she engaged the children, did tattoos, face painting, and balloon animals. She was amazing and so was the rest of the entertainment we had from Parties for Peanuts.
Katherine V.
Paul B.
We had 2 mascots and both were just great. They danced and played with the kids, then made ballon animals and did face painting.
Paul B.
Paramus, NJ
Drew B.
I found Parties for Peanuts on Yelp and hired them for a Christmas/Birthday Party. I spoke with Howell over the phone and he was very easy to work with. He was also able to accommodate me in my request for a Pokémon character since that's what the kids wanted. The show was a success with the kids and went exactly according to plan as Howell explained on the call. The organization of the party was perfect. Started with the character coming out, games, pictures with the characters; then they did the tattoos and face painting afterward. It was Howell and his partner. His partner did the face painting and the kids were happy with what he did. He was even able to draw little Pokémon creatures on their faces. Oh, and they also did balloon animals which was also a big hit. For a little under an hour and the satisfaction on the kids faces, it was well worth the price. I would definitely hire Howell and his team back.
Drew B.
Michele K.
Awesome job for my son's minion birthday party!! Thanks.
Michele K.
Alex M.
We just recently used Parties for Peanuts for our girls 1st and second Mickey Mouse themed birthday party! We had Mickey and Minnie Mouse come dressed in costumes. They sang songs and danced with the kids and then did face painting and balloons. My girls and all the other kids at the party couldn't be happier. They really brought life and excitement to the party. Howell, was such a pleasure to deal with and we will 100 percent be using Parties for Peanuts in future events!
Alex M.
Dawn M.
Thanks for a great time today! The kids had a blast with Mickey Mouse!
Dawn M.
Mary C.
Excellent company!!!! I can't say enough about Howell and his company. My daughter wanted Rapunzel to come to her birthday party at her school. Howell made sure it happened. Rapunzel came and not only did she look great but she was an excellent performer. She sang and danced and entertained a school full of children. She was absolutely delightful!!!! Parties for Peanuts is an excellent company and I would definitely recommend this company to anyone and everyone.
Mary C.
Zeina M
Howell, I wanted to send a big thank you to you, my magician and Mrs. Mouse! The kids had a wonderful time yesterday at my daughters first birthday party. I gave your info to 3 other family members with parties coming up! Thank you again!
Zeina M.
Nicole M.
We just wanted to thank you again for a wonderful addition to our party. We are the party on 9/20/14 with the White Snow Queen. The girl who came was very professional, pleasant and exceeded our expectations! Thank you again!
Nicole M.
Washington Township, NJ
Tamara M.
Everything went very well on Saturday, thank you so much! I will highly recommend and have already recommended others to your company! Thanks again! Jeremy and the other kids enjoyed the party!
Tamara M.
Jersey City, NJ
Bob B.
Hi Howell, just wanted to let you know that the Batman did a great job. He was great with all the kids and he made my grandson feel special. My grandson said to me on the way home, "that was the real Batman you know." Thank you so much for making a little boys dream come true!
Bob B.
Andover, NJ
Andrea B.
Howell: Everything was great for the party. "Mrs. Mouse" was a hit and the girl did a really nice job. Thanks!
Andrea B.
Teaneck, NJ
April C.
This was my first time planning a huge event and Howell from Parties for Peanuts was fantastic!!! He gave me lots of options based on my questions and was amazing with follow up (which I needed as I was overwhelmed with how much was involved in this project). On the day of the event, Howell called me to check on the stilt walkers and mascots to make sure they showed up on time and they were also absolutely wonderful and professional!! I will definitely use this company for future events and highly recommend them for any party your are hosting!
April C.
Patient Care Coordinator Seidner Dentistry & Associates, P.C.
Kip M.
I was very, very, very happy with the Batman who came to my son's party. The kids absolutely loved him and he played the part perfectly. He was super friendly and the kids had a blast having him participate in their activities. The best part which was a surprise to us was the pre-made (brilliant idea) balloon characters. That was such a nice touch and I loved that the kids didn't have to waste time watching balloons being made. I will happily work with you again. Batman could not have been more professional and just super all around. Thanks!
Kip M.
Livingston, NJ
Trudy J.
I recently booked PFP to provide entertainment for my daughter's first birthday party. I must say Howell was most attentive, receptive and understanding. Because of the outdoor plans, there were several back and forth changes with dates because of the rain, however Howell was very patient and work with me throughout the planning. Eventually we pulled it off and Tinker Bell (Jasmine) showed up and delivered. She was most pleasant and the kids loved her. I would definitely work with PFP in the future and recommend their services. Thanks again Howell!!
Trudy J.
Paterson, NJ
Maria L.
I had a great experience with Parties for Peanuts! I had a party for my two year old at Catch Air in Paramus. Howell came in earlier than the mascot. I requested Marshall, the Fire House Dog, who also made balloon animals and did face painting with Howell's help. It was all done within the prescribed time at Catch Air where parties are done in 90 minutes. Catch Air gave me an additional 40 minutes so everyone had a great time. Thanks again Howell!
Maria L.
Mount Vernon, NY